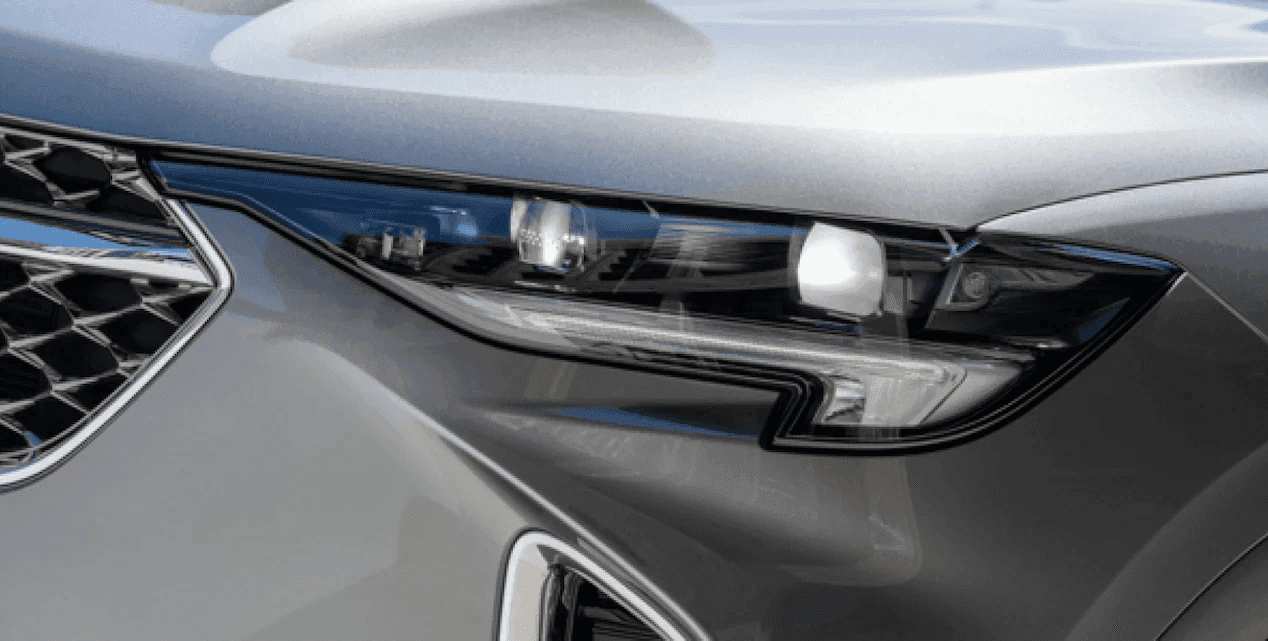 Intellibeam Auto High Beams
The Intellibeam auto high beams have the technology to turn on and off by using the traffic around the vehicle at night.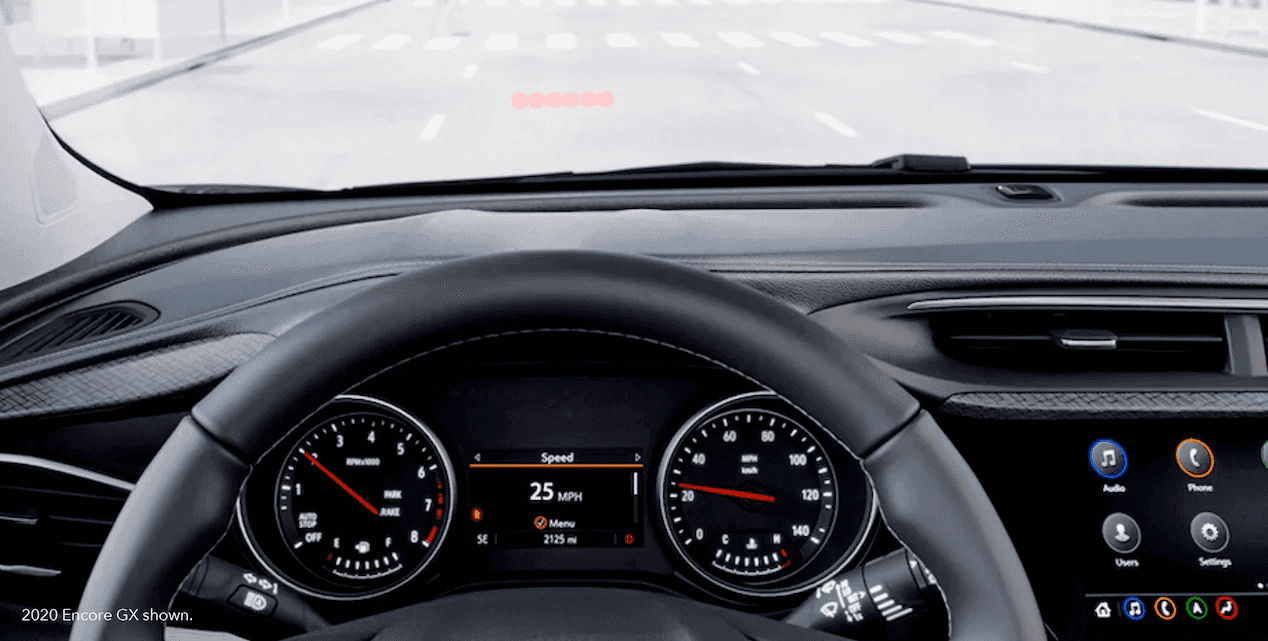 Front Pedestrian Braking
The 2022 Envision can brake in the event of an emergency if there is a pedestrian in front of the vehicle while you are driving. This can help you to avoid or reduce the severity of the accident.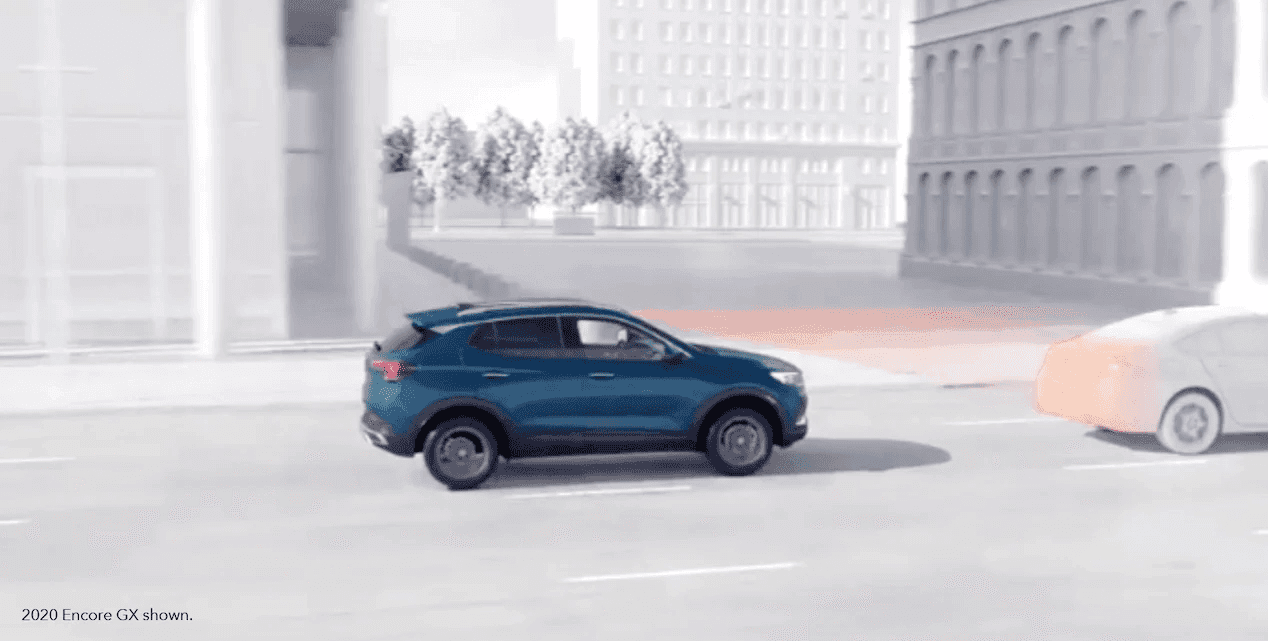 Forward Collision Alert and Automatic Emergency Braking
The vehicle can detect potential front-end collisions and alert you to help you act quickly to the situation. The Envision also gives you an alert if you're following a vehicle too closely, which can help prevent a wreck in the event of an emergency stop. The automatic emergency braking works with the front collision alerts at speeds under 50mph to avoid accidents. Camera technology on the 2022 Envision is used to allow the braking to engage when needed.
Lane Keep Assist with Lane Departure Warning
The 2022 Envision has lane assist features that allow the vehicle to steer gently when drifting from your lane. There are also additional lane warnings if you continue to drift from your lane, and the lane assist will not engage if you are intentionally turning or using your blinker.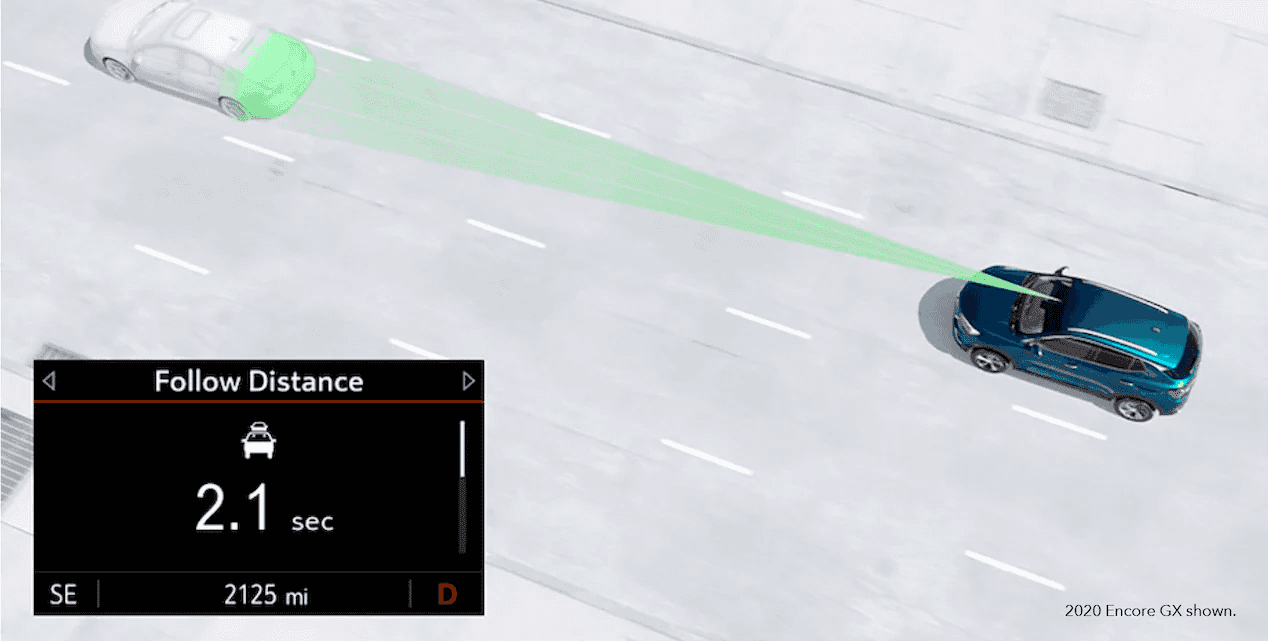 Following Distance Indicator
The following distance indicator in the Envision gives you a gap between you and the vehicle in front of you using seconds regarding speed. This indication can help you decide if you are following too closely.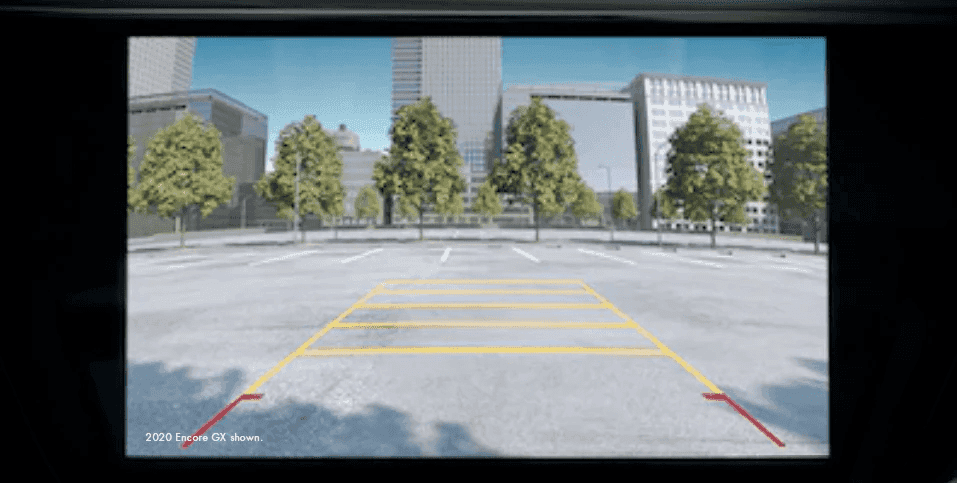 HD Rear Vision Camera
The HD Rear Vision Camera that comes standard on the Envision shows you a high-resolution digital image of the area directly behind you when you're in reverse at low speeds. This feature can help you park and avoid nearby objects.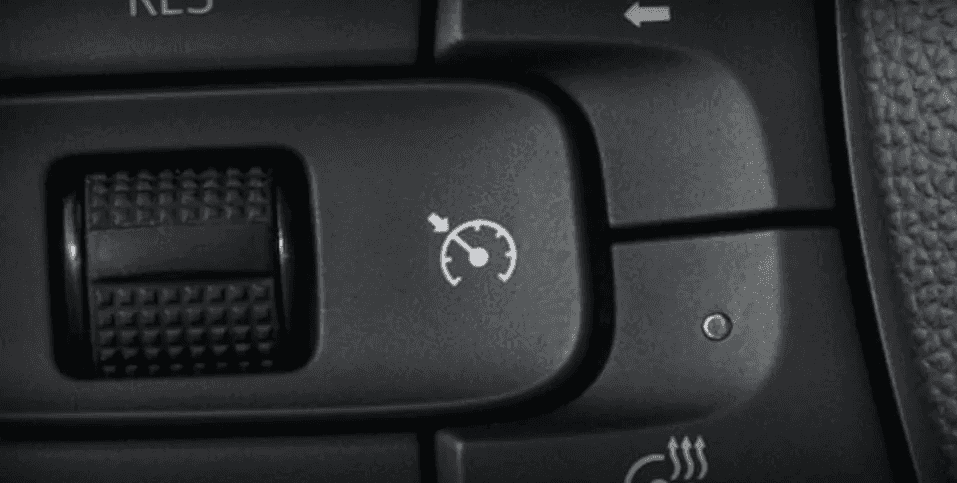 Adaptive Cruise Control
Available Adaptive Cruise Control on the Envision enhances your regular cruise control by allowing the vehicle to automatically follow a detected vehicle ahead at the preset following gap, reducing the need for the driver to frequently brake and accelerate while driving on the highway.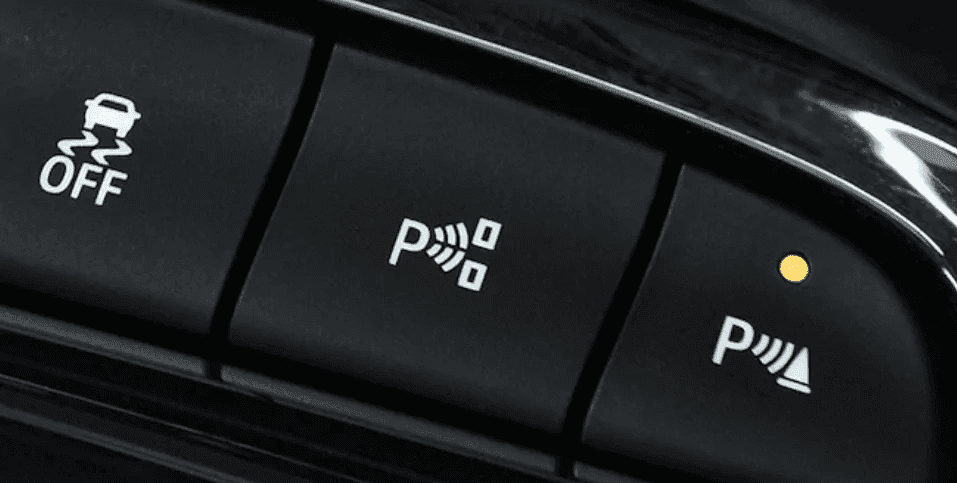 Enhanced Automatic Parking Assist
This feature allows the vehicle to search for a parallel or perpendicular parking space. It then steers and brakes your car into that space while shifting gears as needed. This can also help you unpark your vehicle after parallel parking.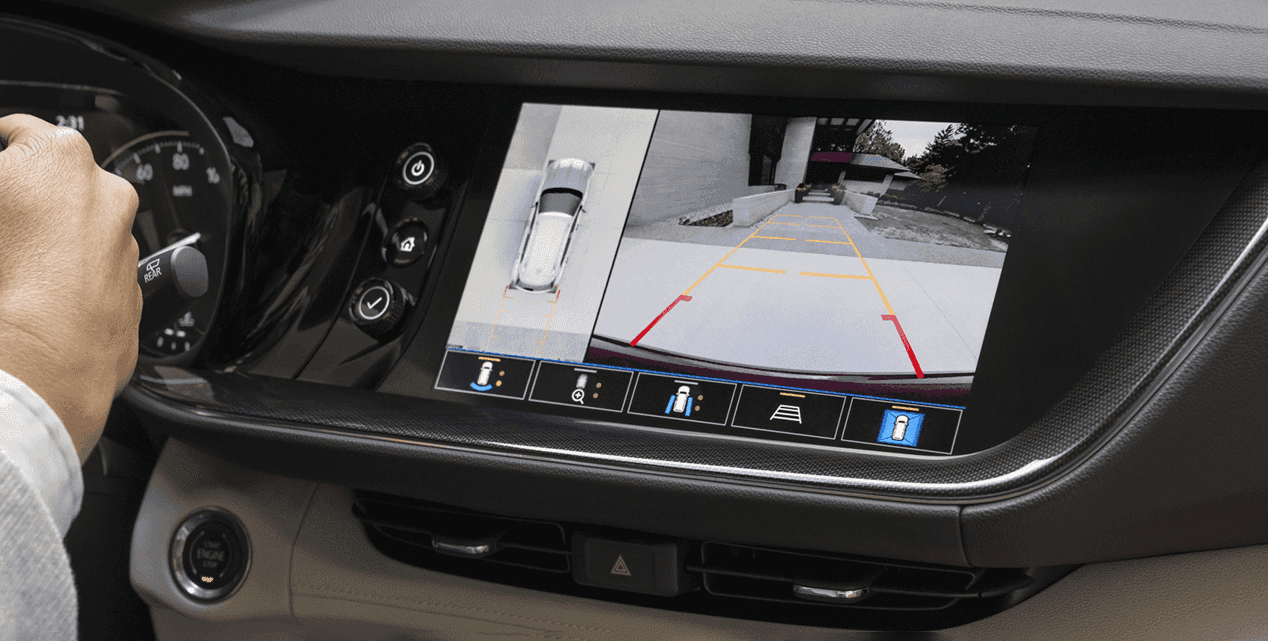 HD Surround Vision
Available HD Surround Vision in the 2022 Envision uses cameras to display an overhead image of the area around your vehicle along with an HD Rear Vision Camera or front views. It works at slow speeds and may assist you in parking and avoiding nearby objects. You can select additional perspectives on your camera display.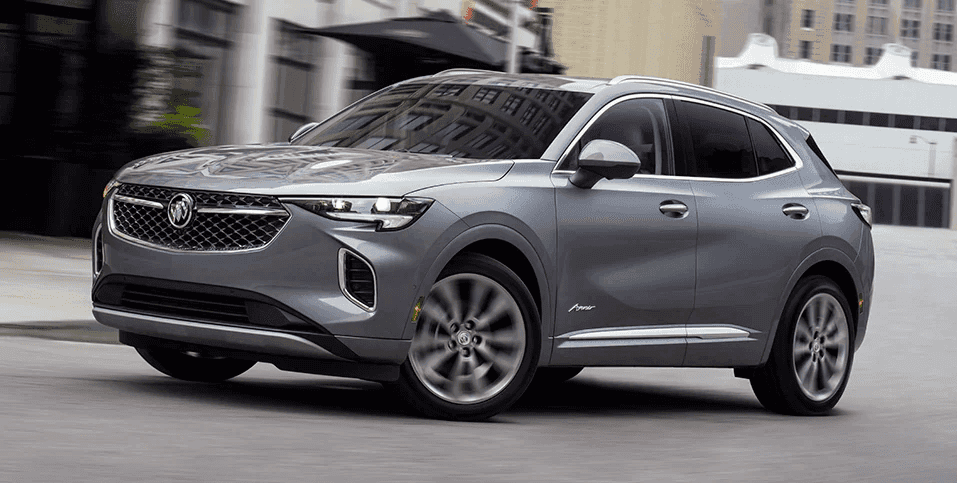 Enhanced Emergency Braking
The 2022 Envision has Enhanced Automatic Emergency Braking that works with Forward Collision Alert to help you avoid or reduce the severity of a front-end collision with a detected vehicle in front of you, including at highway speeds.